Looking for all of the specifics or ready to share the details easily? Get access to our spec sheet for all booths now.
Fully-equipped with Custom-fit Furniture
Our price point is the best out there because we stick to high-value, functional features that solve noise and space problems without blowing your budget. 
Inbox Booth's clean and simple aesthetic will feel right at home in your space and their timeless design stays relevant for years. Our work pods are built for comfort and durability—it holds up to even the most high-traffic offices.
Table + Sofas
Perfect as a two person workpod and meeting room, or can be set up as a private office for focused work sessions.
Sturdy, Versatile, and Custom Fit
Durable, easy-to-clean table top

Sturdy, powder-coated metal table leg

Comfortable and resilient sofas
Peace and quiet whenever you need it
If you want to get technical, Inbox Booths lower external sound by 26–32 decibels— top-of-the-class for quiet pods. That means your conversations stay privy to those inside the booth without any distractions from outside. We do, however, recommend headphones if you're one of those "heavy metal equals total focus" types.
All you need is a standard 3-prong outlet to power your Inbox Booth. An automatic motion sensor turns the light on when your booth is in use and off when it's empty. Adjust the light and fans with the integrated switch and dial. Interior power includes:
1 USB plug

1 USB C Plug

3 outlets

1 Ethernet Port

Option to mount a monitor and conceal the cord

Still need more power? You can run additional wires through the back panel
Sometimes the best features are the ones you don't notice. Our fans keep the booth cool and also whisper-quiet so you don't have to sweat when hearing them. The ONE comes equipped with one high-powered adjustable speed fan. The air is cycled in and out in less than 3 minutes.
Quality materials. Long-lasting value.
Inbox Booths are made with a solid aluminum frame so they'll hold up to years of use. Tempered safety glass keeps external noise out while letting light in—and gives you a clear view of what's happening beyond your booth.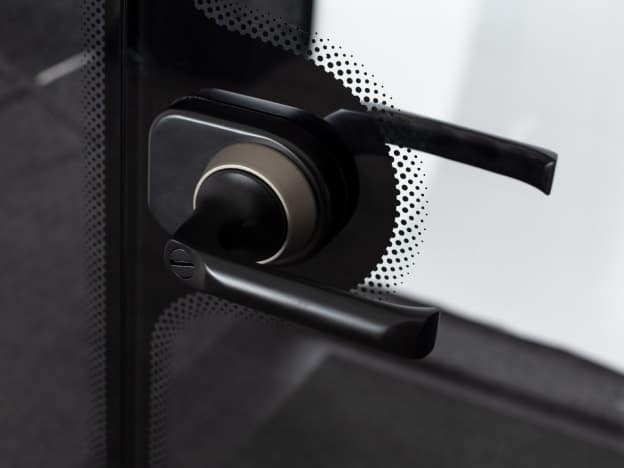 Reshape your workspace as your needs evolve. Your Inbox ONE can slide to a new location with the help of 2–3 strong people or rolled to its new location with our easy-to-use moving kit.
A lighter impact than costly construction
Inbox Booths minimize emissions and waste, from production to shipping. We use highly recyclable materials like aluminum and glass and engineered sound panels made of recycled plastic bottles. Your booth is efficiently flat-packed in a recyclable cardboard crate.
Third-party safety and sustainability certifications
Every component of your Inbox Booth is formaldehyde-free and validated by industry-leading certifications, including FSC, ISO, UL and ETL. We also offer accessible ADA compliant options. Contact us for additional details and a full list of our certifications.